VINUM Weinguide Deutschland
The VINUM Weinguide Deutschland 2023 has once again ranked us among the absolute top German wineries. 4 ½ stars out of 5 stands for a "top German winery with an international reputation".

With our 2012 Berncasteler Doctor Riesling Spätlese Auction, we were the winner in the category "Riesling of the Year - 10 years after".
Two of our wines from the 2021 vintage were ranked among the TOP TEN Rieslings. With 96 points each, the 2021 Berncasteler Doctor Riesling Kabinett Versteigerung (2nd place best Kabinett) and the 2021 Bernkasteler Doctor Riesling Spätlese Jubilee Edition (4th place best Spätlese) reached the Top 10.

"The true Doctor comes from here, combining power and lightness in the finest way."
falstaff
Falstaff U30 Trophy 2022
Our 2021 LAY Riesling Kabinett Cuvée Christina received 93 points at the Falstaff U30 Trophy 2022.
Eichelmann 3.5 stars: "Outstanding winery"
"We have been recommending the wines of Sofia Thanisch and her team since the first edition. They are classic Moselle Rieslings that do not focus on opulence and alcohol, but on precision and elegance. This applies dry as well as sweet."
Stephan Reinhardt, Sommelier for Robert Parker Wine Advocate
93 points - 2021 Bernkasteler Lay Riesling Kabinett Cuvée Christina
94 points - 2021 Bernkasteler Badstube Riesling Spätlese
95 points - 2021 Berncasteler Doctor Riesling Spätlese
95 points - 2021 Berncasteler Doctor Riesling Spätlese - Jubilée Edition
Jean Fisch und David Rayer, Publisher of Mosel Fine Wines:
"The Wwe Dr. H. Thanisch (Erben Thanisch) family team produced a great and consistent collection in 2020. The wines shine through great purity, lightness, and freshness. While the dry wines still need some time, the off-dry wines will already offer much pleasure as of the coming year. The fruity-styled and sweet wine are all remarkable, whereby the Doctor wines have a clear edge over the other wines in the collection this year. The Doctor Kabinett is a great success and those of you who will get the chance to get their hands on the very rare Doctor BA are in for a great drinking experience in a couple of decades."
Stuart Pigott, one of the most internationally renowned wine journalists about our winery:
"Under Sofia Thanisch, the estate has firmly occupied a stylistic niche. Together with vineyard manager Olaf Kaufmann, she consistently focuses on elegance and a delicate interplay of fruit sweetness and acidity. … The wines from the Doctor in particular have delicate, exotic fruit notes and a restrained creaminess. Nevertheless, they are slender Moselle beauties that never taste lushly sweet. The dry wines from the Doctor turn out similarly filigree."

On the 375th anniversary of our winery, Stuart Pigott wrote in the Frankfurter Allgemeine Sonntagszeitung on 24/6/2012:

"The quality of the house has never been more convincing."
Bruce Sanderson, the well-known journalist from the US magazine "Wine Spectator" wrote after a rarity wine tasting with wines from our Berncasteler Doctor:
"It is incredible how well these Doctor wines present themselves after so many years? Even though the Berncasteler Doctor is a sensational vineyard and already shows its qualities in young wines, they only really come into their own when they are 60 or 70 years old. Then it becomes obvious what a fantastic provenance they have."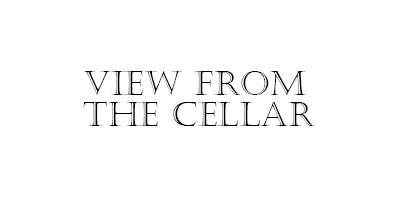 John Gilman, editor of the Wine Newsletters "View from the Cellar" from New York:
"The 2018ers from Weingut Wwe. Dr. Thanisch Erben Thanisch are some of the richer, more opulently-styled wines of the vintage. They are very successful in their idiom, but it is clear that Sofia Thanisch and her team were after a different expression of the 2018 vintage than some of their neighbors."
Three red grapes In Gault&Millau 2021: "very good winery"
"The Riesling, nothing else is grown here, belong to the best Mosel wines and the wines from Bernkastel's grand cru vineyards present themselves year after year in all categories exceptionally clear and fine."
3.5 F: "Very good wine quality"
"This long-established and renowned winery in Bernkastel-Kues has written Moselle wine history. With the Doctor vineyard, Sofia Thanisch has parts of one of the world's most famous vineyards, an exposed vineyard that produces top Rieslings. This year, we also liked the wonderfully estate wines, which are a good introduction to the great collection. If you are looking for Riesling of remarkable clarity and precise fruit with a lean body, this is the vintage for you in 2020."